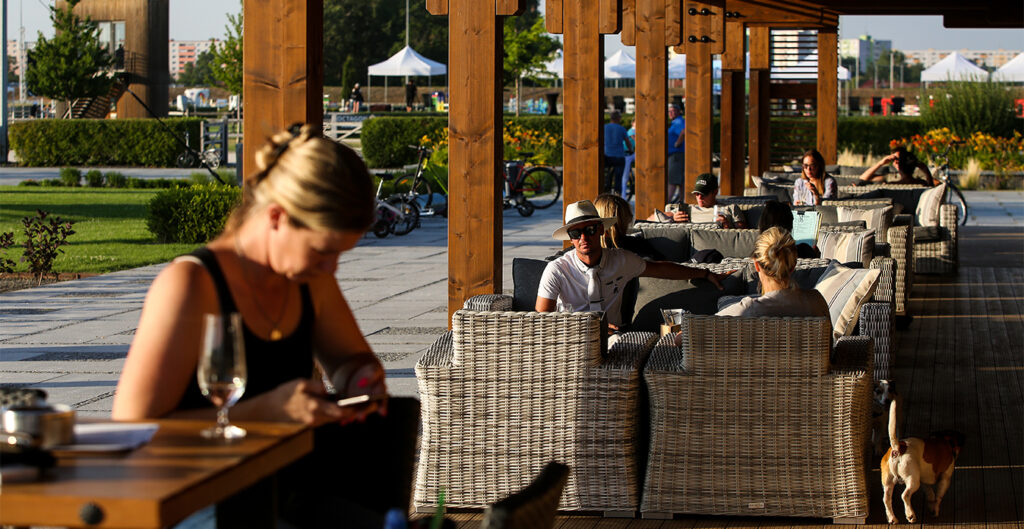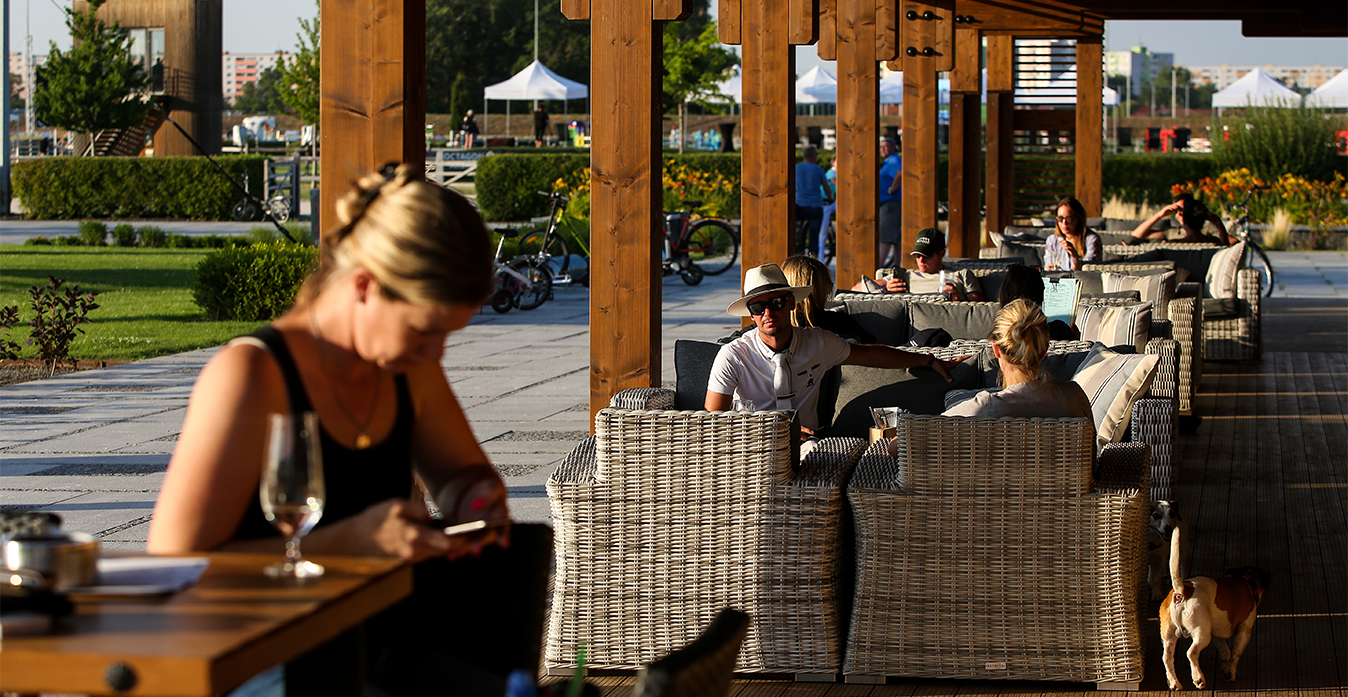 Enjoy the atmosphere of Farrier's Restaurant with us, its spacious terrace together with the equestrian world. Almost every weekend from the comfort of the terrace you can watch equestrian races. The Farrier's Restaurant offers an ideal place to have a coffee, a small snack, a good cake or simply spend a pleasant evening in the company of friends with a glass of wine or a cocktail.
Opening hours
Restaurant is unfortunately closed during these days. In the meantime we invite you to the Japanese restaurant Apani®.
Interior
The rustic interior with a touch of elegance features attractive decorative elements and original equestrian-inspired furnishings.
Our restaurant is open year-around and here for every visitor longing for top-quality gastronomy and a lounge in a pleasant environment.
While in the winter its cosy and warm atmosphere is reinforced by wood cracking in an open hearth, it also lures with its comfortable seating on airy terraces with a beautiful equestrian facility view in the summer time.
However, the must-do experience certainly is the kitchen. All meals from the grill are prepared in an original Tuscany oven by gastronomic maestro Paolo Parisi who has worked hard for many years to bring his product to perfection. Unlike other types of charcoal grills, there are no temperature oscillations during cooking as this grill can maintain its optimal temperature constantly in its interior. This results in the unmistakable flavour and taste of our dishes. In our oven, we prepare various kinds of meat, a number of warm side dishes, as well as desserts. The uniqueness of our Tuscany oven is underscored by the fact that there only are three such ovens in central Europe.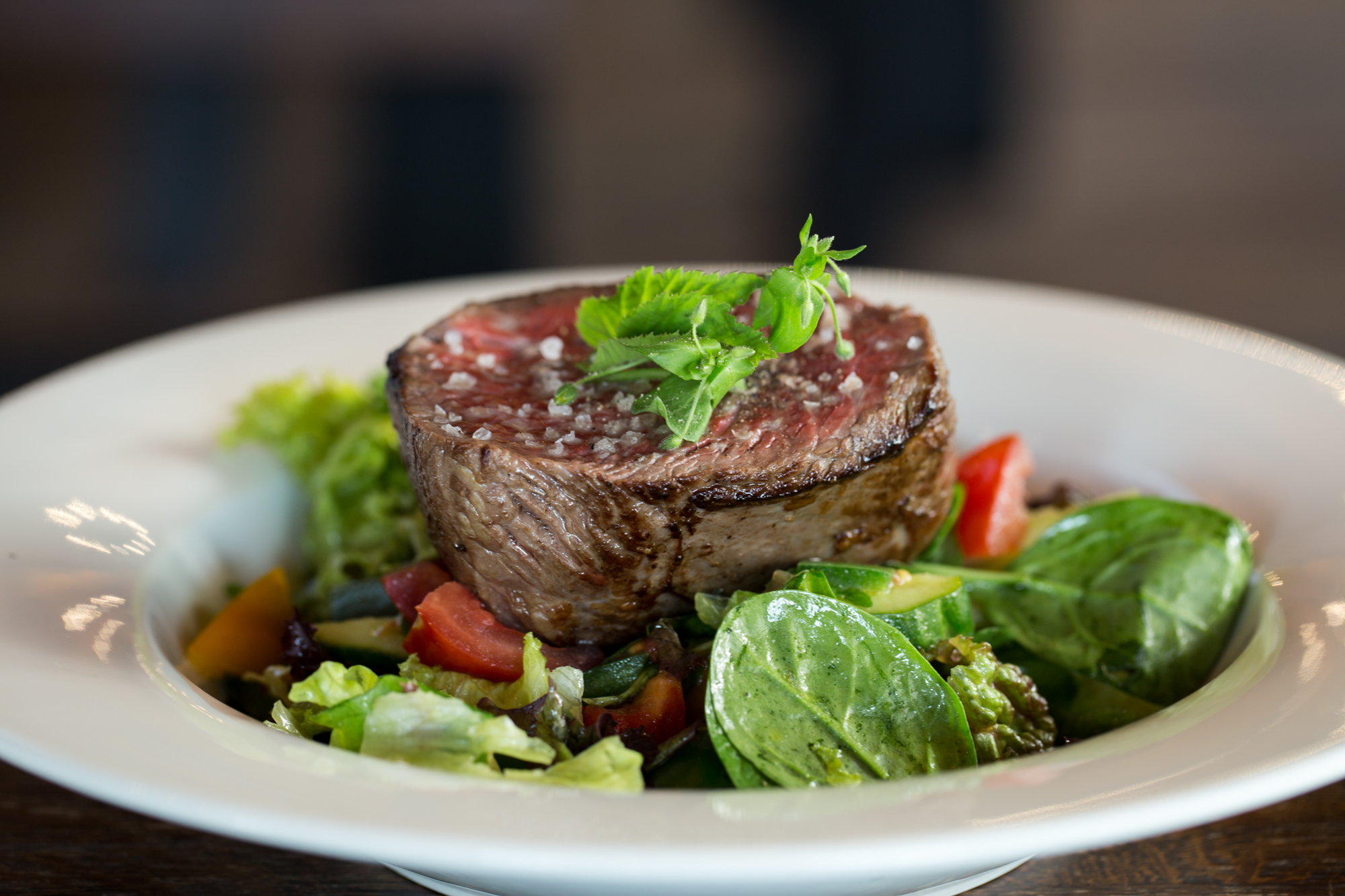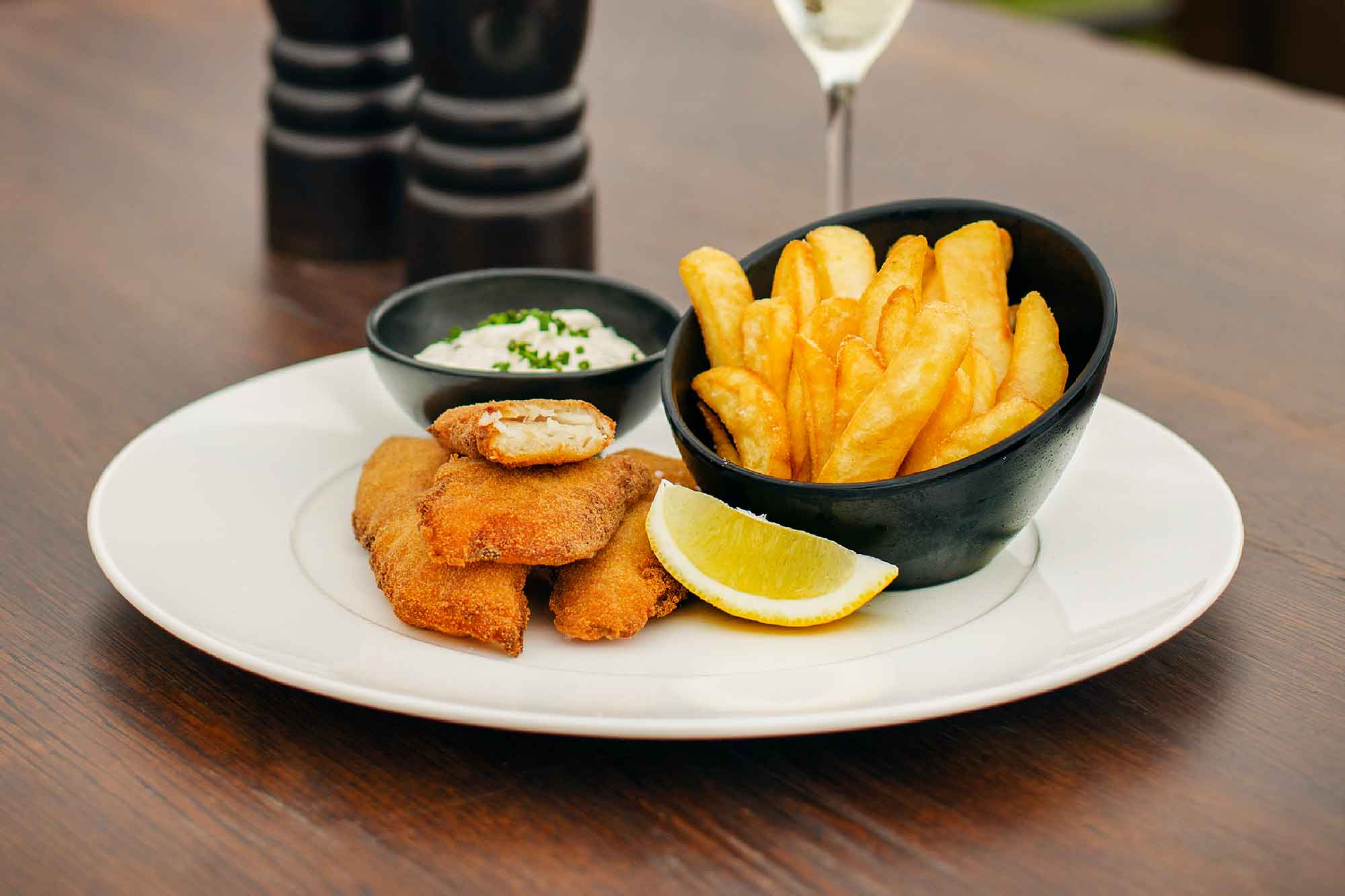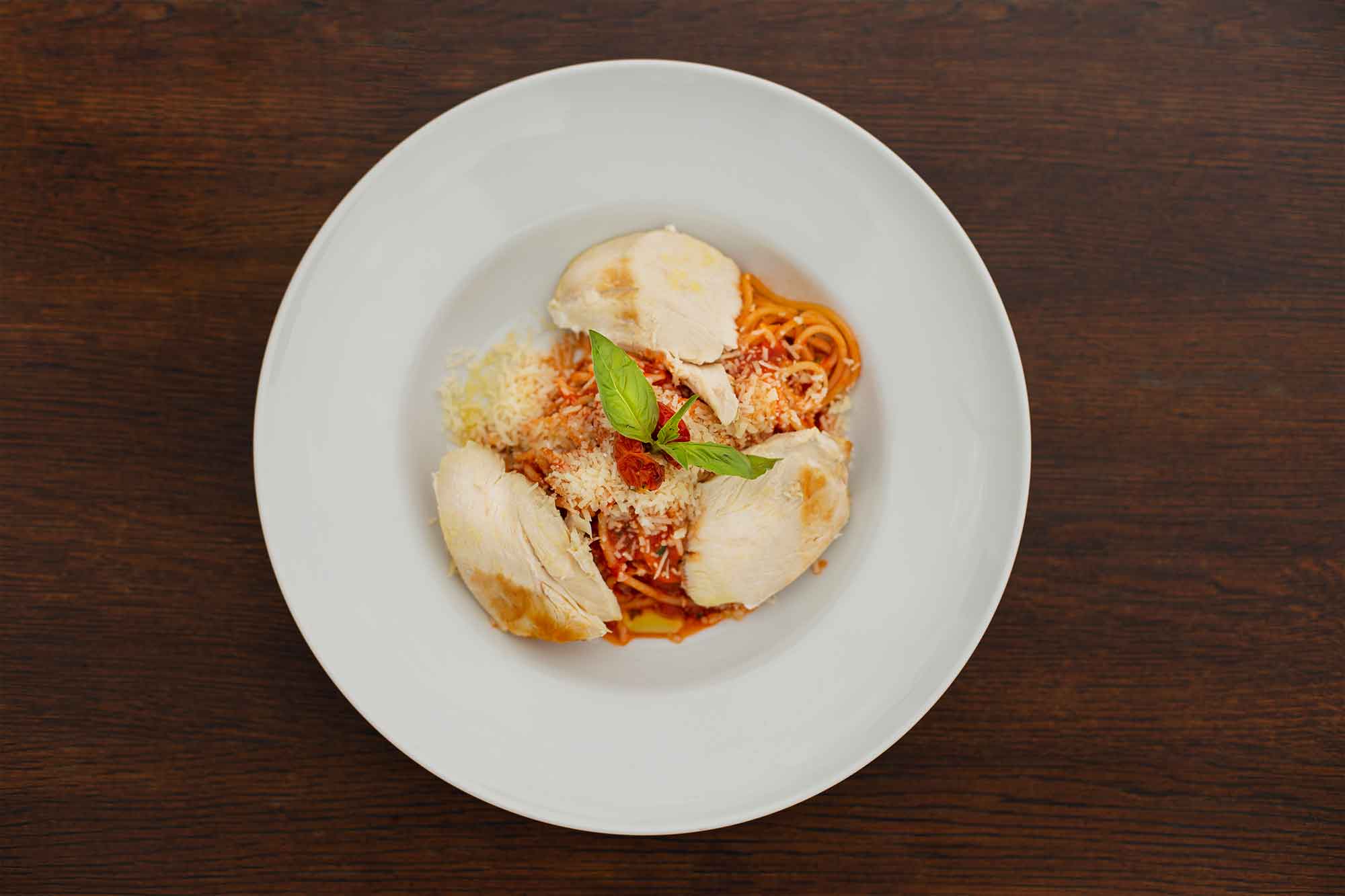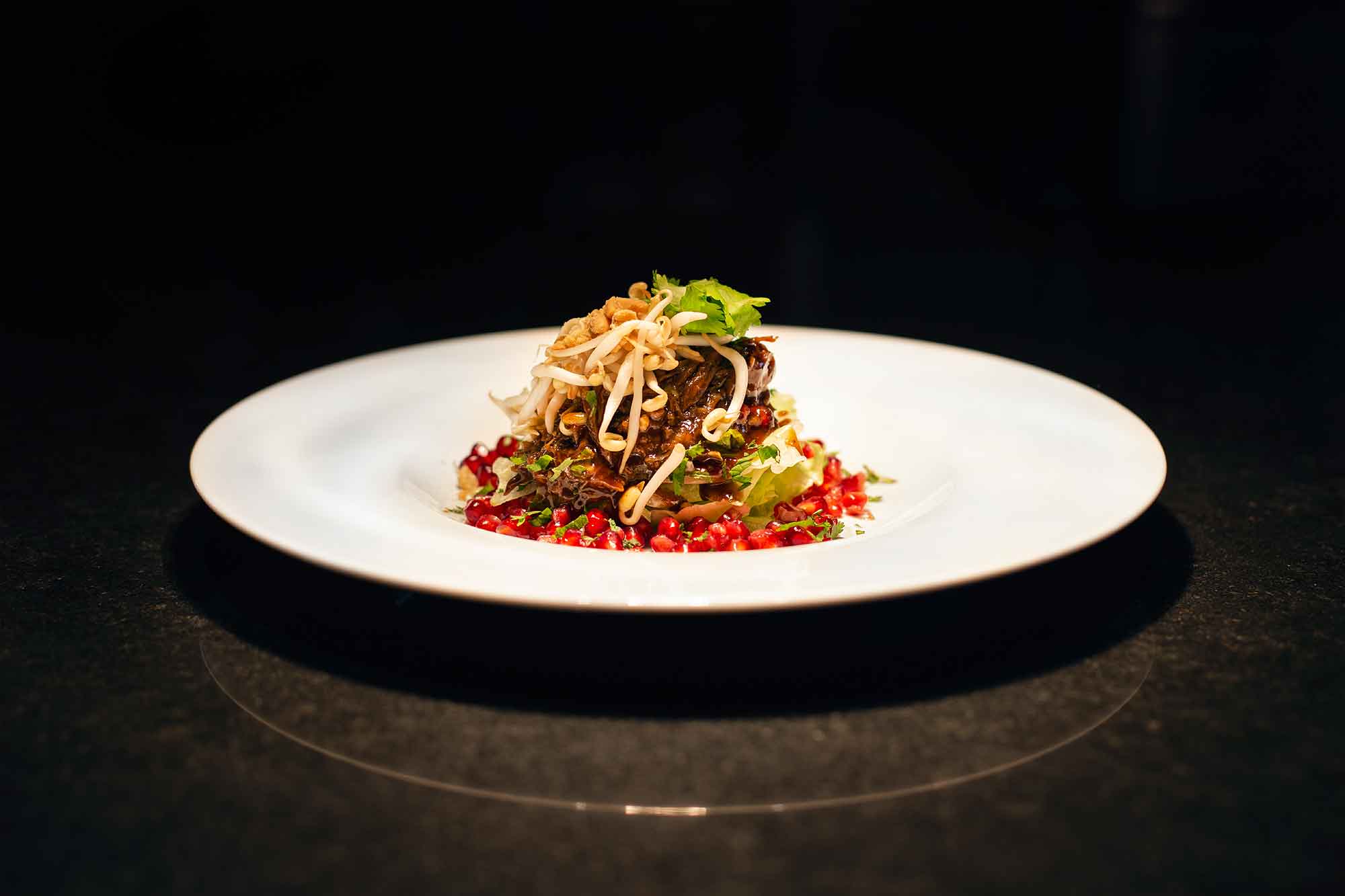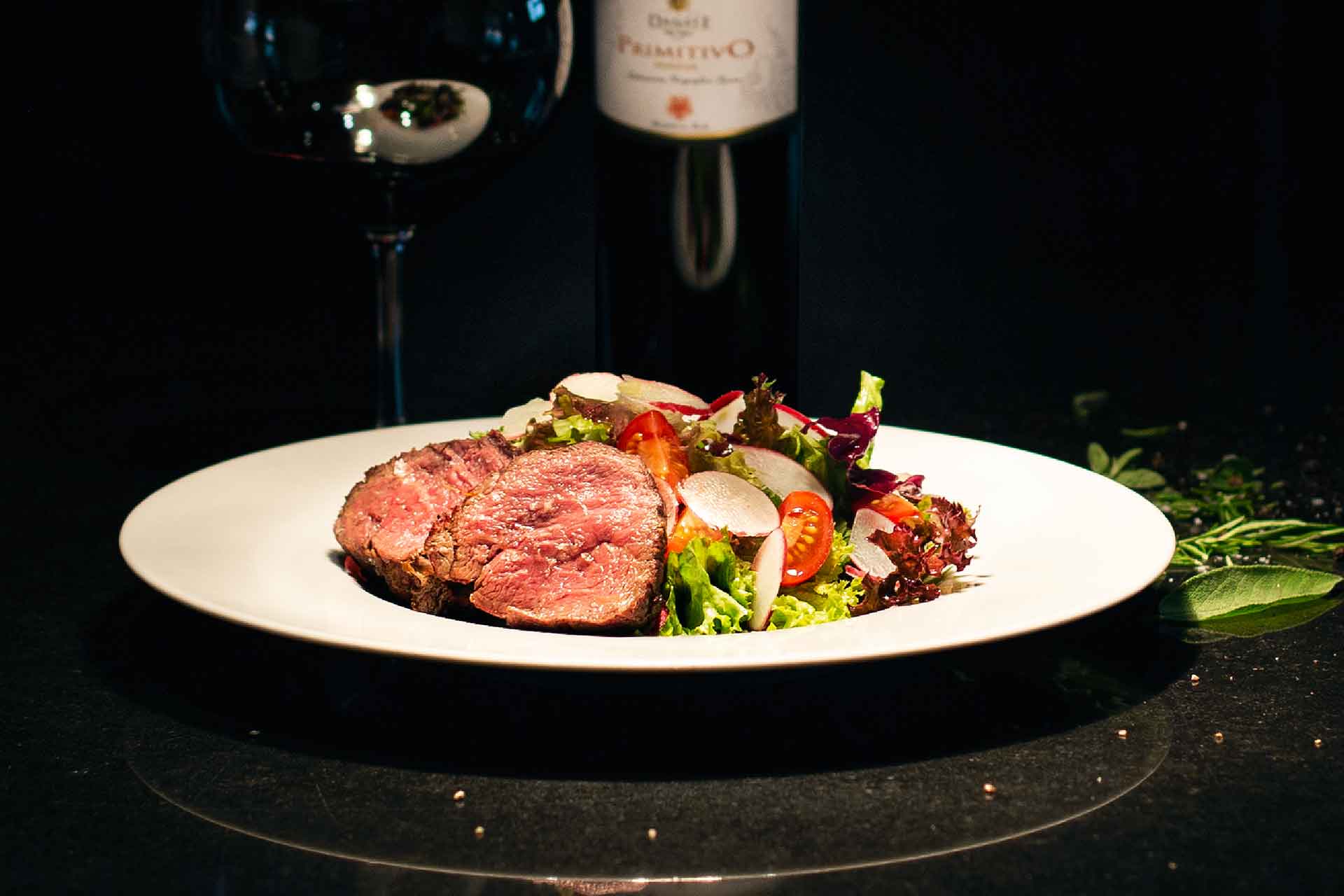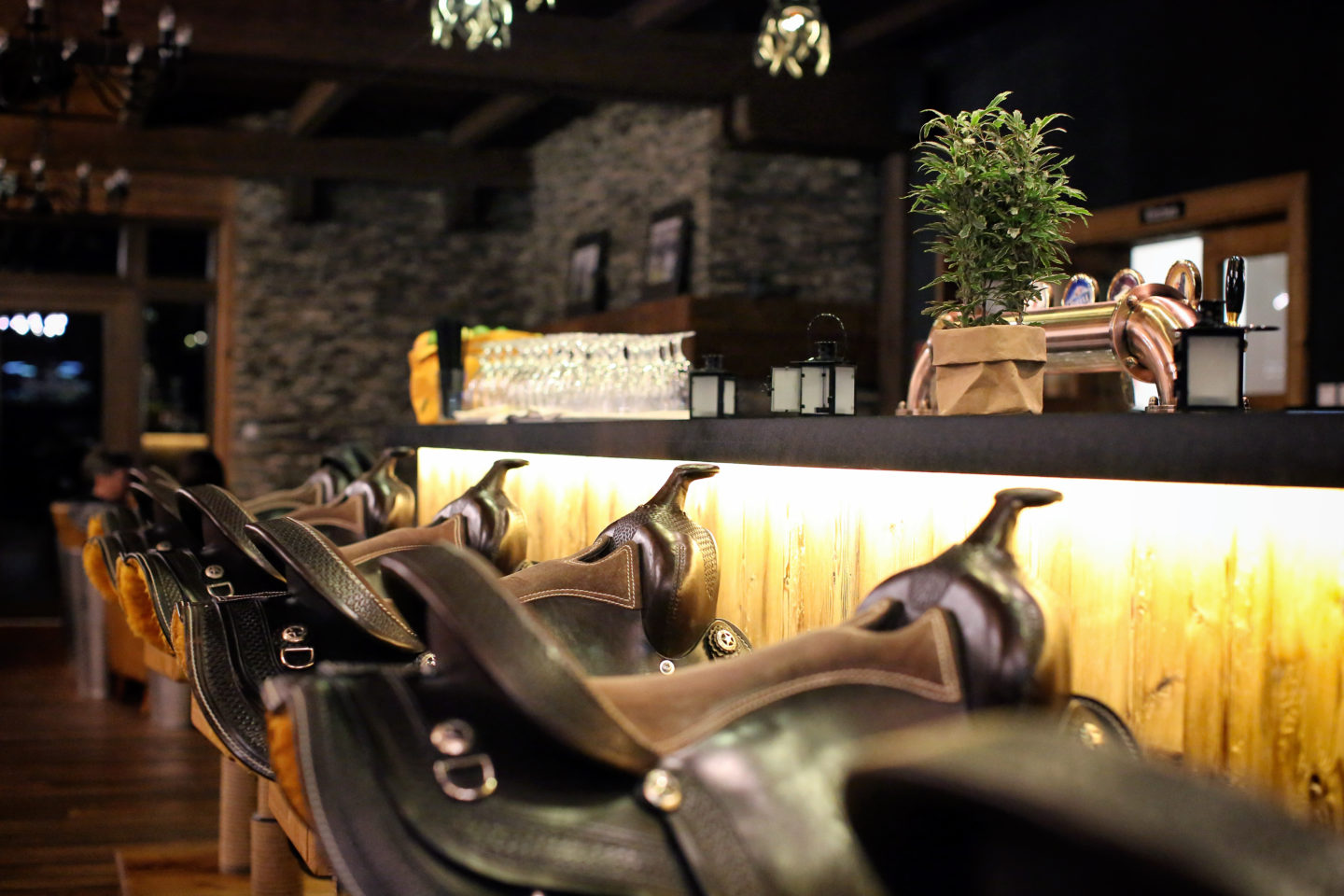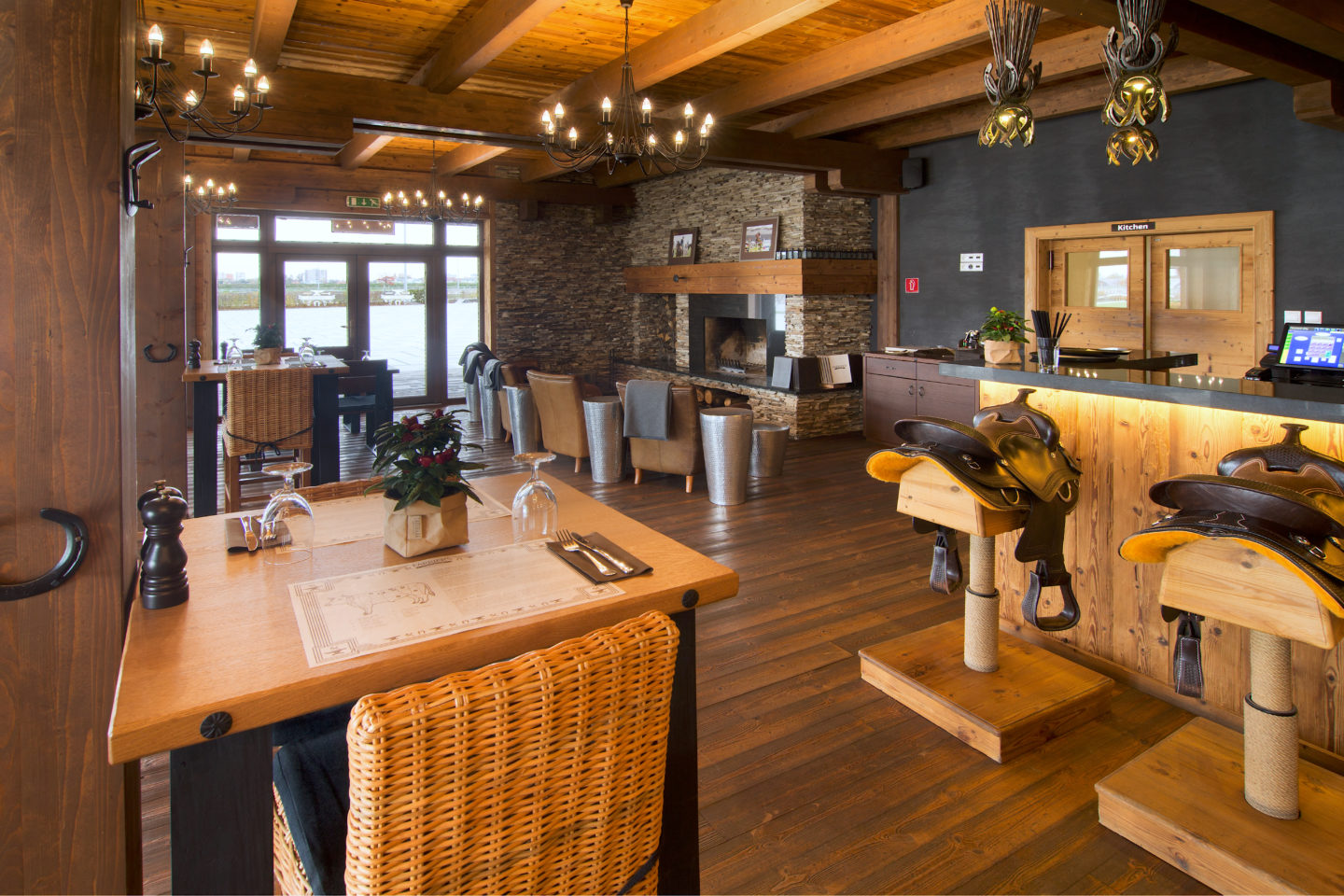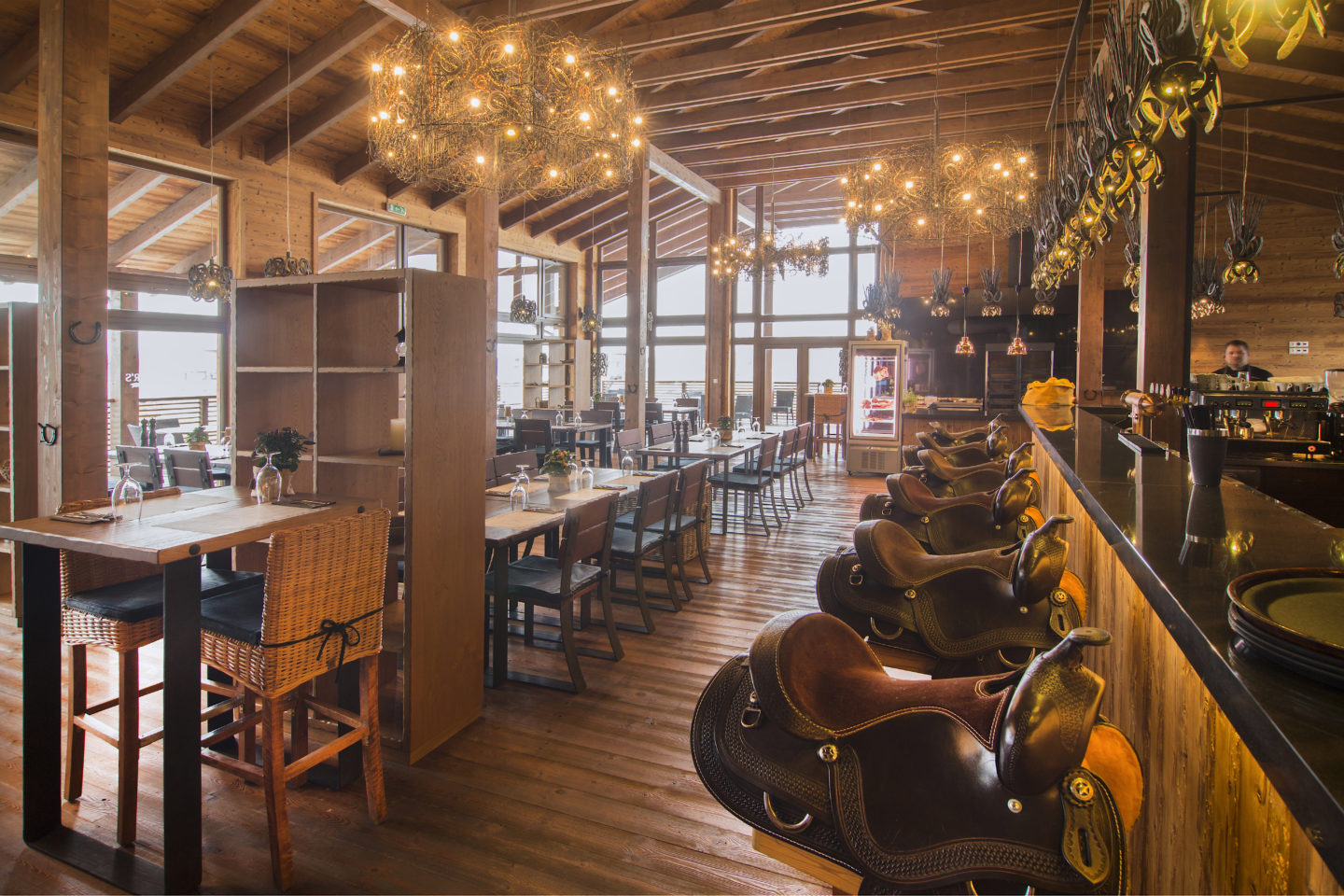 Steaks
We make our steaks from USDA Prime beef.
Based on an evaluation on using very strict breeding, feeding, and other assessed requirements, the United States Department of Agriculture (USDA) awards its USDA Prime certificates. Less than 2% of the total annual beef production in the US can be USDA Prime certified. Furthermore, USDA also assigns yearly export quotas for Europe. Therefore, occasional outages for the European market are nothing rare.
.
This beef comes from young (22 to 24-month-old) bulls and is typical for its marbling. The producers achieve the marbling thanks to using corn and meadow grass as cattle fodder. This gives the beef its delicately fine and juicy taste with a buttery flavour.
To achieve such a delicious taste, beef maturation is equally important. The method we use for the maturation of our USDA Prime is called Dry Ageing. It involves the beef being placed in special cooling boxes and refrigerators with a minimum humidity and exposed to dry air circulation around the meat.
During the process the beef therefore loses its hardness as well as moisture. In this way, the beef loses approximately up to 20% of its original weight. The price for this loss, however, is a more distinct and intense flavour, the refinement of the muscles, and a more pronounced marbling.
The pleasant and unique gastronomic experience at Farrier's Steak House is complete thanks to our trained staff who will be happy to advise our guests on meal selection. It is a matter-of-course that we at Farrier's Steak House will be honoured to organize a birthday party, a wedding or any other social or business event for you.
Latest news from x-bionic® sphere
We strive to make you feel the best during your stay. Thet's why you can always find the latest announcements about news or limitations at x-bionic® sphere.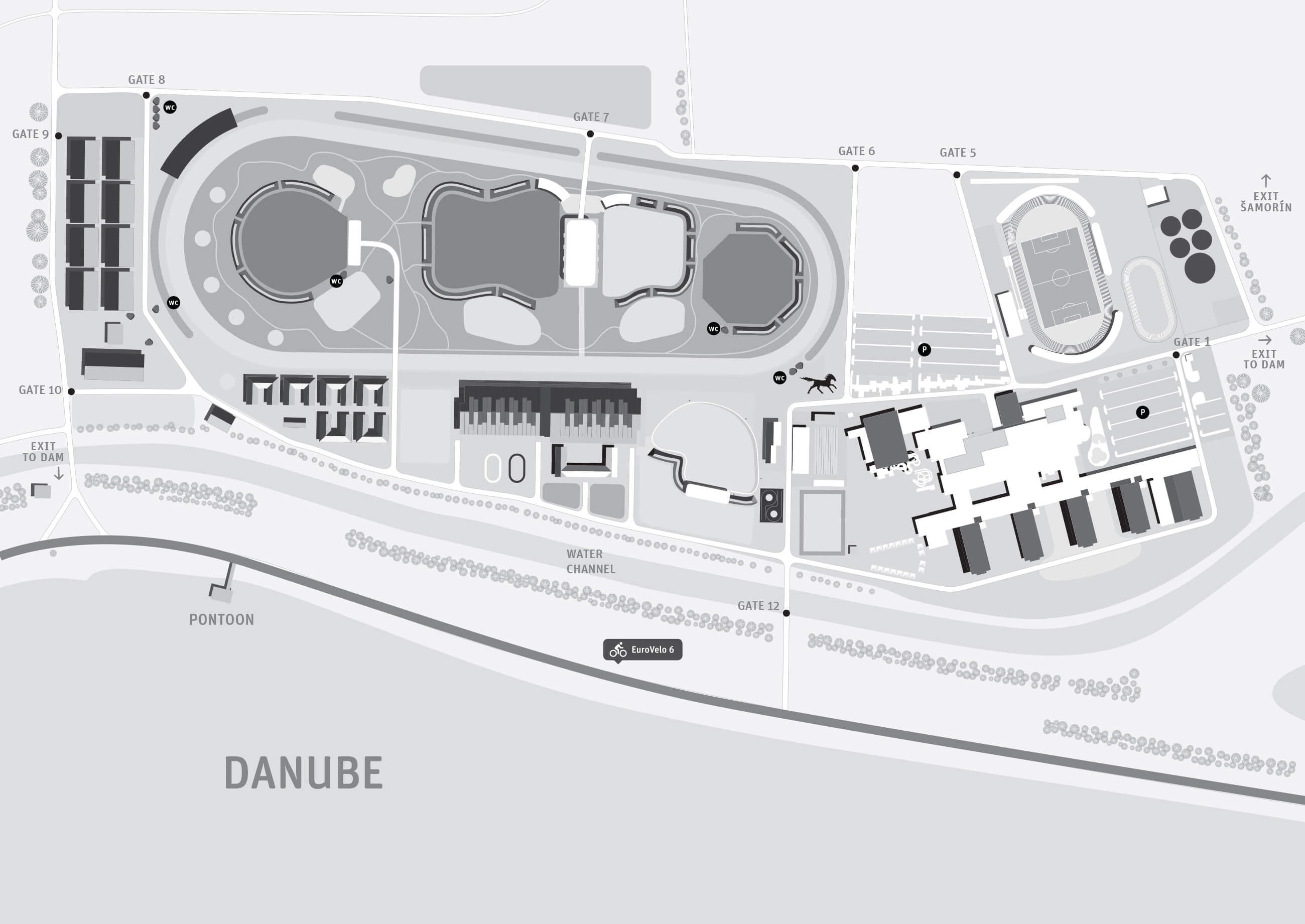 1
the universe of sports, leisure and innovation