build strength and fitness in our gym
Our gym is one of the most advanced and best-equipped fitness centers in Slovakia. It is divided into strength and cardio zones, and thanks to the possibility of group training offers truly unlimited possibilities for everyone.
The Gym is open daily except for special events.
| | |
| --- | --- |
| Monday – Friday | 0600 am – 0900 pm |
| Saturday – Sunday / Holidays | 0700 am – 0700 pm |
Current opening hours 14.4. – 19.4.2022
14.4.
thursday

07

00 – 1900
15.4.
friday

07

00 – 1900
16.4.
saturday

07

00 – 1900
17.4.
sunday

07

00 – 1900
18.4.
monday

07

00 – 1900
19.4.
tuesday

07

00 – 1900
You can download the complete price list below.
| | | |
| --- | --- | --- |
| Entry | Type of entry | Price |
| Adult older than 15 years | Single entry | 6,50 € |
| Group exercise entry | Single entry | from 8 € |
Pay with your X-CARD and get extra credit.
For every €100 you spend you'll get an extra €20 at the beginning of the following month.
"I was and I still am pleasantly surprised by the Gym, since I have never seen a gym larger than this one, nor such a well-equipped one. There's literally everything I need and that suits me well as I want to be fit and toned."
7:00
10:00
17:00
19:00
Pondelok
Utorok
                                                                        Pilates 16:00-17:00
Parkour 19:00 – 20:00
Streda

Po pôrode do formy (s deťmi )* 10:00-11:00                    

                                                         Pilates 11:00-12:00

Po pôrode do formy* 17:30-18:30

Balance body 19:00-20:00

Štvrtok
  Pilates 16:00-17:00
Parkour 19:00 – 20:00
Piatok
Sobota
Parkour 13:00 – 14:30
Nedeľa
Group exercises
Train with our professional trainers or find an appropriate group exercises from our offer.
Power Yoga
Do you want to improve your physical and mental fitness? If the answer is yes, flow power yoga is just what you need. Come join our new teacher and practise this dynamic yoga where breath is a priority and an anchor that guides you from one pose to another. The poses are linked into short sequences that will boost your energy and warm up your body. Your muscles will be stretched and strengthened and all tension will be gone. The classes are suitable for beginners as well as more advanced yogis who can practise more difficult variations.
Price:
8 € / lesson
More information available at the Gym reception or at the phone number: +421 313 262 361
PARKOUR with Erik Wolner
Come and practise a unique training discipline called parkour. You will learn how to get from one point to another by using unconventional jumps, somersaults, handsprings and other acrobatic movements in a safe and efficient way. With these unique movements, you will engage your inner muscles and improve your stability, speed and stamina. The trainings are led by professional coach Erik Wolner and designed for all age categories, for beginners and for the more experienced. The maximum number of attendees is 15.
Price:
10 € / training
Pilates new
Fitmama  new
Balance body

new
More information available at the Gym reception or at the phone number: +421 313 262 361
IMPORTANT : temporarily unavailable
Equipment
The Gym is divided into strength and cardio zones. The Gym is here for you, whether you want to exercise alone, with a trainer or in a group.
Strength zone
26 Technogym power stations

35 Cybex power stations

2 Kenesis Technogym machines

2 flexibility stations

2 Cybex squat racks

PAVIGYM
Cardio zone
8 Cybex machines

24 Technogym machines

Machines with adjustable TV channels and Internet connection

Stretching zone
Solarium megaSun
More information about the solarium
Cryosauna
From now on you can try unique cryotherapy, a modern alternative treatment method appropriate for multi-purpose body regeneration.
Latest news from x-bionic® power sphere
We strive to make you feel the best during your stay. Thet's why you can always find the latest announcements about news or limitations at x-bionic® aquatic sphere.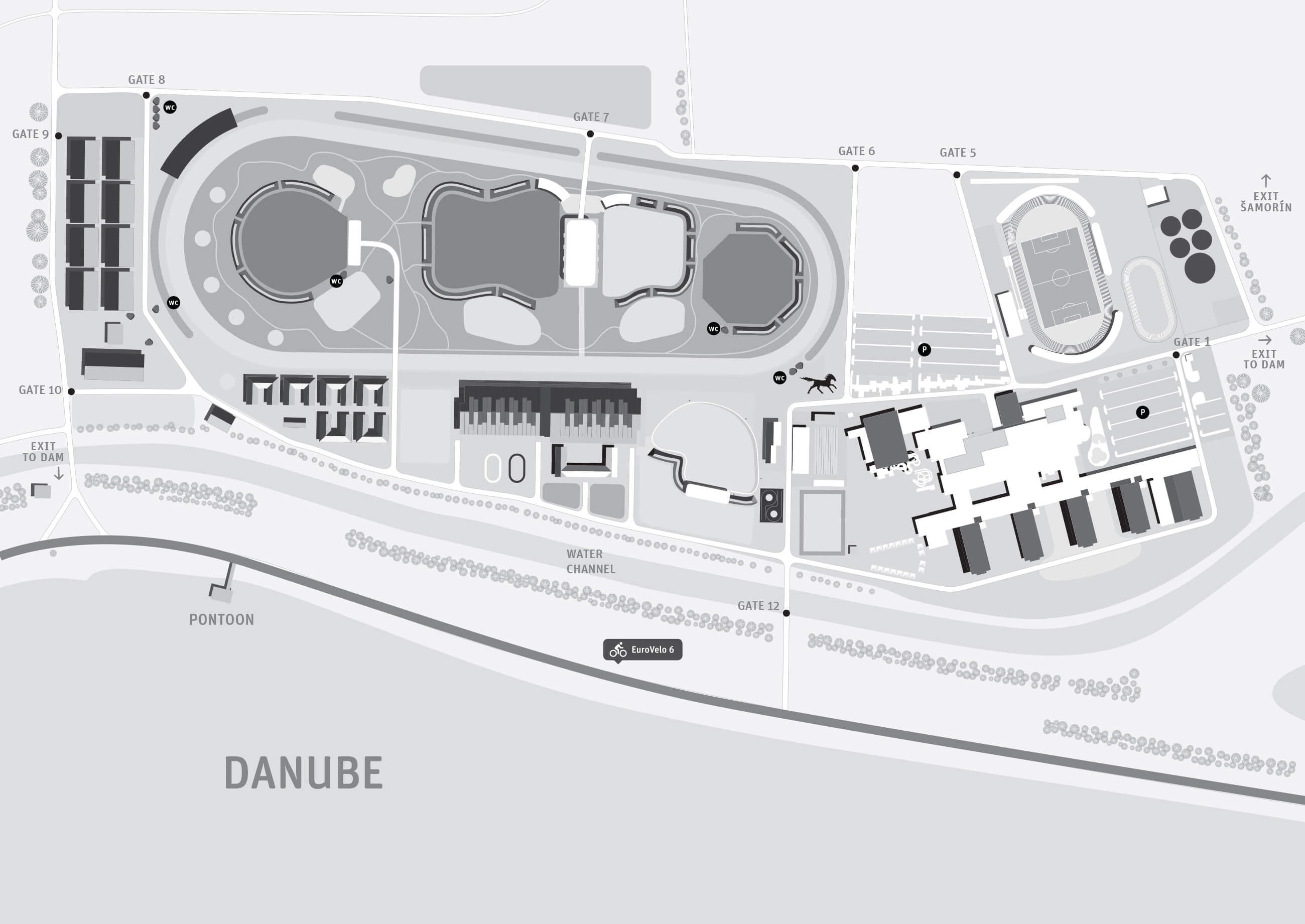 1
2
3
4
the universe of sports, leisure and innovation
X-BIONIC® HOTEL
Hotel Entry
X-BIONIC® Premium store
Gym
At x-bionic® sphere we live through sports. Athletic clothing is important, so we bring you the best from the world of sportswear through brand X-BIONIC®. Visit our stores and choose the right equipment for your sport.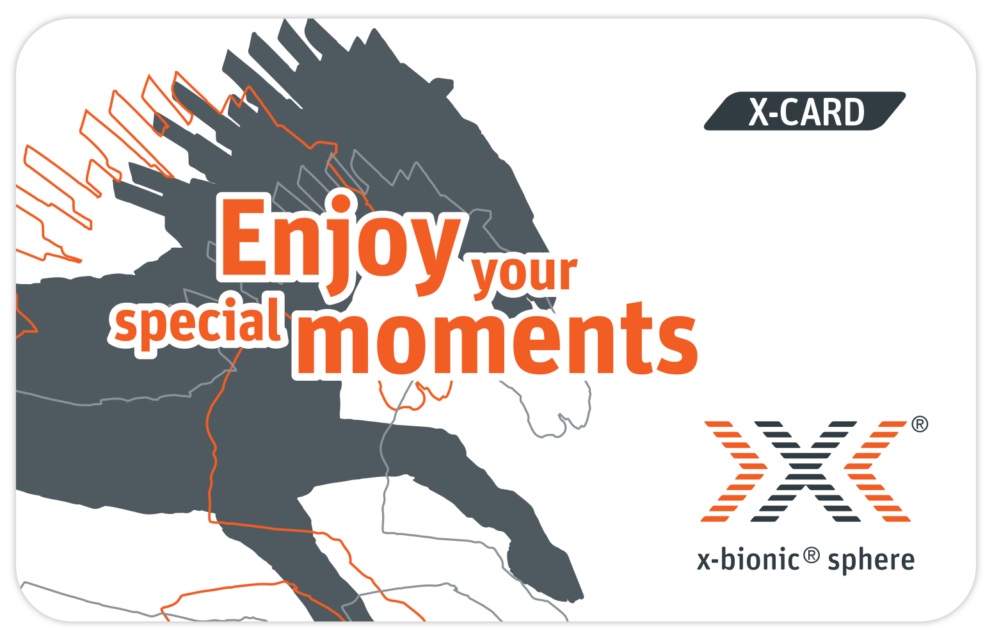 Pay with your X-CARD and get extra credit!
Since June 1, 2018 you can benefit from the new X-CARD customer program. X-CARD is a unique card that you can charge with credit in any amount, use it for payments within the entire resort and get an extra credit every month.